At COMERC, we bring together the knowledge and years of experience of its founder with the innovative approach of a qualified team of designers, automation and electrical engineers. We started our adventure in the biofuel market in Romania, where we successfully produced wood pellets for more than 5 years. During that time, we were a kind of testing ground for ourselves. We get to know the production process from the inside and out and studied the technical aspects of the plant operation. The acquired theoretical, and above all, practical knowledge created a solid foundation on which the COMERC company was established in its home country.
Technological lines from A to Z
We have been operating on the Polish market since 2006. Thanks to the experience we gained over the years and the constant broadening of our technical knowledge, we gained the trust of many customers both at home and abroad. What distinguishes us on the market is our comprehensive approach to the implemented projects. We design, manufacture, supply, assemble and start up complete, fully automated lines for the production of pellets or briquettes from sawdust, straw and other types of biomass, as well as create individual solutions in the field of industrial automation. We also provide warranty and post-warranty service for machines and equipment included in our production lines and the option to purchase spare parts for them, including dies and rollers for pelletizers.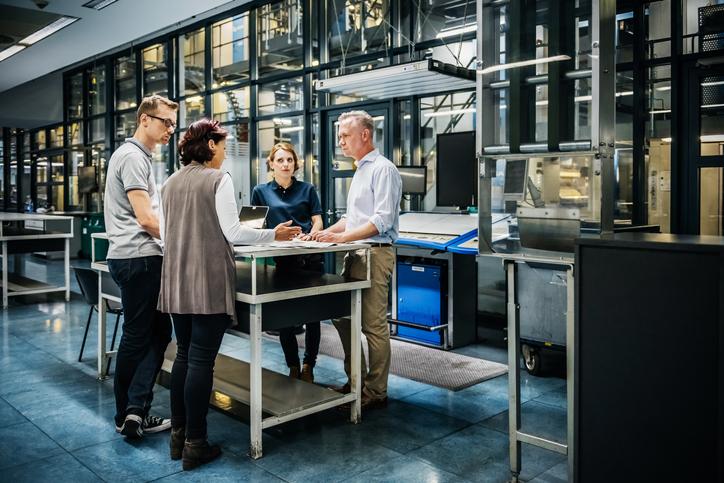 Our offer also includes individual machines and equipment for biofuel production. For example, we are a manufacturer of drum dryers, hammer mills, pellet screens, buffer tanks and various types of conveyors for horizontal and vertical transport of loose materials. Furthermore, we also offer:
"pelleting machines" - specialised pelletizing presses (pelletisers) from market-leading brands such as Münch Edelstahl GmbH and Promill,
coolers for pellet,
belt dryers,
briquetting machines,
packing machines or complete packaging lines,
stationary chippers.
Industrial automation solutions
Another important and dynamically developing branch of our activity is industrial automation. As part of this, we create advanced control systems and design and build control cabinets. We also make visualisations of technological processes, mainly concerning the production of pellets and briquettes. We treat each customer individually and try to fulfil the order according to his expectations. Thanks to cooperation with reliable suppliers, we can be sure of the highest quality of our services.
The success of our company is a result of long years of experience of our team, their extensive and constantly improved industry knowledge, their creative approach to problem solving and their partner-like and fully individualised approach to each client. Over the years, we gained the trust of many contractors from both Poland and abroad who willingly recommend our company to their business partners. This is the greatest distinction for us for the continuous development of our products and customer service standards.
We encourage you to cooperate with us!
COMERC team